APM manages close to 750,000 sq. ft. of commercial buildings, made up of office, retail, warehouse and flex space located in Millersville, Glen Burnie, Severna Park, Hanover, Pasadena, and Annapolis. If you do not see what you are looking for, Give us a call. We might have a suite become available soon.
Severna Park Business Park
---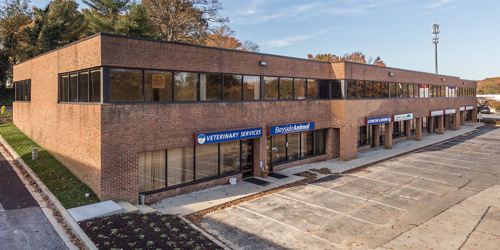 Attractive, professionally managed office complex comprised of four distinct building types which range from a three-story professional office building with winter water views to a one-story office/warehouse flex building. Our location in the heart of Severna Park affords many nearby amenities including dining options, banks, shopping, gas, groceries, the hiker/biker trail, and more. Just off Ritchie Highway convenient to major arteries such as BWI, Baltimore, and Annapolis. Reject the hassle of a arduous daily commute and work where you live in Severna Park, Arnold, and surrounding areas.
Located at 836, 838, 844, and 846 Ritchie Hwy in Severna Park.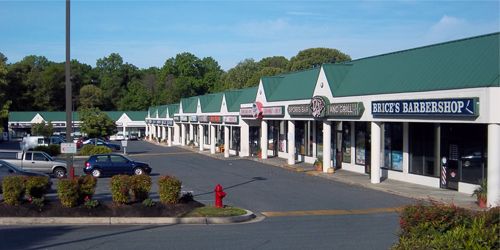 Elizabeth Station is the local neighborhood Retail Center offering 32,500 square feet within two one-story buildings sited on a busy intersection with lots of drive-by visibility. Elizabeth Station is surrounded by a densely populated residential area which allows our tenants to conveniently and easily supply needed products and services to the local community.
Located at 8894 & 8896 Ft. Smallwood Rd. in Pasadena.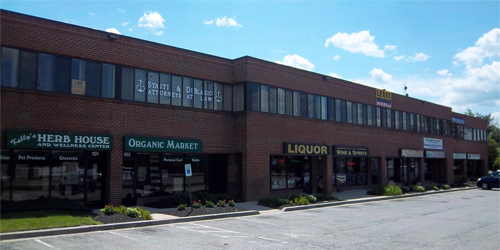 An impressive Business Park; Headquarters is comprised of 182,955 square feet of flex office/warehouse and retail space, spread over eleven handsomely designed all-brick buildings. Headquarters provides abundant unreserved parking for tenants and guests as well as drive-in and loading dock situations to meet your business-specific needs. Strategically situated on Veterans Highway which provides excellent accessibility to Interstate 97 as well as Routes 50, 32, and 695. Dining, shopping, banking, and other amenities are also very convenient to the practical location.
Located at 401 – 415 Headquarters Dr. in Millersville.
Crain Professional Center
---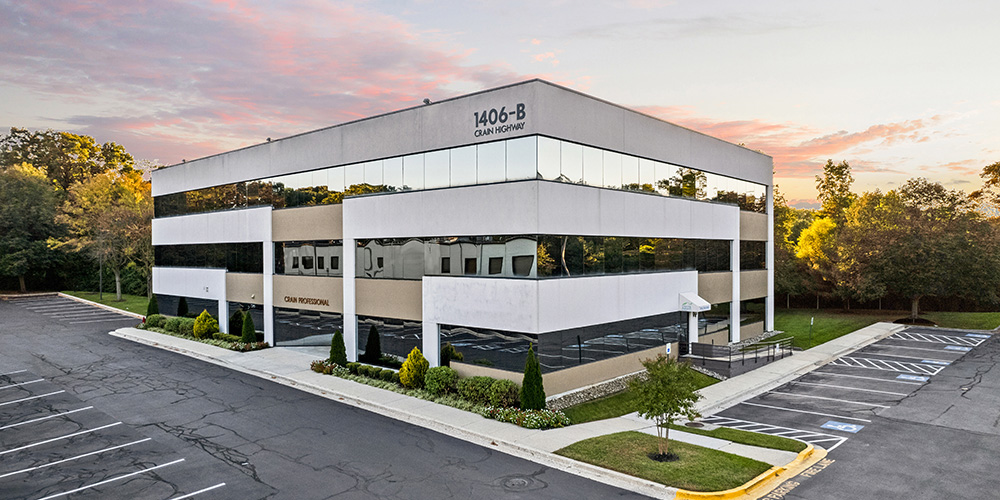 The Crain Professional Center is a beautiful three-story contemporary building boasting glass windows on all sides providing an abundance of natural light. Crain Professional is within two miles of Baltimore Washington Medical Center, minutes to BWI, Baltimore, Annapolis, and enjoys mass transit at Crain Highway. These amenities combine to make Crain Professional a prime location for medical and other professional businesses.
Located t 1406-B Crain Hwy in Glen Burnie.
Annapolis Commercial Center
---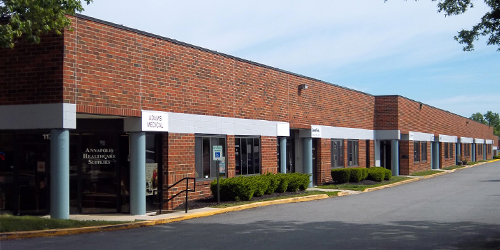 Annapolis Commercial Center is comprised of 69,400 square feet of flex office/warehouse spread over three separate buildings. Attractively designed and executed one-story brick buildings surrounded by professional landscaping. Strategically located between Baltimore and Washington, Annapolis' business benefit from the area's quality work force and local, historical, and cultural amenities. Minutes to historic downtown Annapolis, State House, Naval Academy, and Towne Center.
Located at 101 – 167 Gibralter Ave. in Annapolis.
Baltimore Commons Business Center
---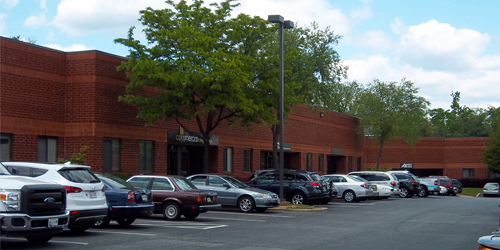 A premier business complex incorporating 84,935 square feet within two handsome brick one-story buildings in professionally landscape setting. Baltimore Commons provides abundant parking for tenants and guests as well as convenient access to Route 100 and Interstate 95 for ease of navigation between Baltimore, DC, and Annapolis.
Located at 7464 & 7466 New Ridge Rd. in Hanover.
Brightview Business Center
---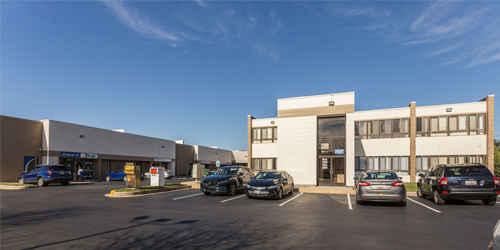 Eclectically-designed architecturally, Brightview Business Center offers 39,765 square feet of office and retail space spread throughout one two-story structure and one single-story structure. Brightview provides emerging business opportunity to start-up at more affordable rental rates Conveniently situated on Veterans Highway in Millersville, just minutes to Baltimore, Annapolis, BWI, Routes 50 and 32, as well as Interstates 97, 95, and 695.
Located at 8258 Veterans Hwy in Millersville.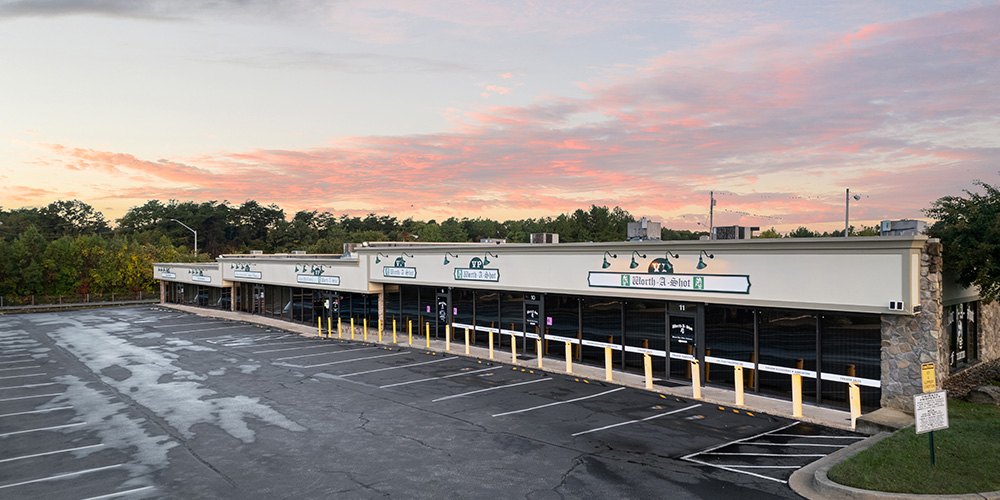 Veterans Plaza is a quaint strip center providing lots of drive-by visibility for this business location. This plaza affords 14,277 square feet of office/retail space convenient to Baltimore, Annapolis, BWI, Routes 50 and 32, as well as Interstates 97, 95, and 695 for ease of commuting. Veterans Plaza is among our properties that can provide the emerging entrepreneur the opportunity of affordable rental rates.
Located at 8424 Veterans Hwy in Millersville.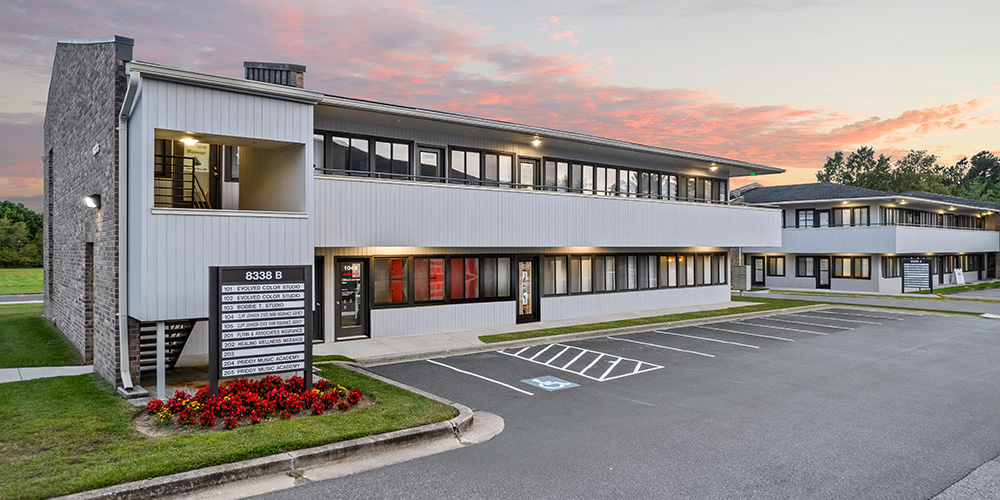 Severn Professional offers 11,262 square feet of office space in a two-story structure. Convenient to Baltimore, Annapolis, BWI, Routes 50 and 32, as well as Interstates 97, 95, and 695. Severn Professional provides emerging business venture the opportunity of affordable rental spaces.
Located at 8338 Veterans Hwy in Millersville.